Weekend Events in Wilmington and Beaches
What are you doing this weekend?  Here are some upcoming weekend events in Wilmington and beaches.  According to the weather forecast, it might be a little chilly or rainy for periods, there is no shortage of indoor and outdoor activities this weekend.  Check out some of the happenings here, and click the links below for additional information from other local businesses and groups to find something for you and your family or friends to enjoy.
Whether you'd like to stroll through a market with local vendors, listen to some live music, have a few laughs, look at the stars, or enjoy some adult beverages…. Here is a quick little list to get you started ….
Make sure you check the weather and remember to set your clocks ahead this Sunday. 
Spring Forward!
Some Events for this weekend March 11-13
 CB Locals Market
811 Harper Ave, Carolina Beach, NC 28428-4202, United States
SATURDAY 1-4 p.m.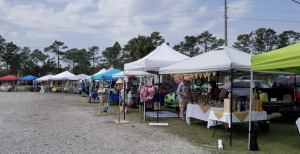 Public  · Anyone on or off Facebook
The CB Locals Market is a pop-up market at Good Hops Brewing that is run by volunteers. We feature a variety of handmade goods & crafts made by vendors from around the greater Cape Fear region.
Come check us out, grab a beer, and enjoy supporting your local community!
Beer, Bourbon & BBQ – Wilmington
SATURDAY AT 12 PM – 6 PM
Live Oak Bank Pavilion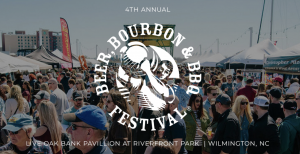 Wilmington's Festival is Back and Better than Ever! Get ready to enjoy all those pleasures that true Southerners live by – Beer, Bourbon, Barbecue, Boots, Bacon, Biscuits, Bluegrass, and Smoked Beasts! It's a great day of beer sippin', bourbon tastin', music listenin', cigar smokin', and barbecue eatin'. Your admission buys you a sampling glass so you can enjoy an ALL-YOU-CARE-TO-TASTE sampling of beer and bourbon.
– Each Guest Receives a Souvenir Glass to enjoy All You Care To Taste Beer and Bourbon Tastings as you stroll from table to table.
– BBQ Galore! Enjoy the great barbeque selection from our vendors onsite – pulled pork from whole hogs, ribs, brisket, chickens, sausages and all the fixins' you can imagine. We'll keep the portions heavy and the prices low.
– The SHRINE OF SWINE is back! Enjoy whole hogs during each session. Pork worship at its finest!
– GAME IT: The Cochon Carnival is loaded with fun activities and games to keep everyone challenged. Connect four, giant jenga, cornhole, ping pong and so much more……
– DANCE: Listen To Live Rock & Blues Music on The Main Stage.
– SHOP: Browse Cool Exhibits of Brewerania, Hot sauces, bbq accessories, and even a cigar area outside for all guests to enjoy.
… and a few surprises!
Night Skies with Cape Fear Astronomy Society 
Saturday 6 p.m.
Carolina Beach State Park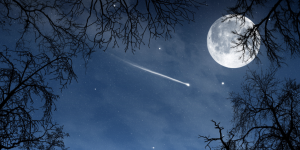 Come join the Cape Fear Astronomy Society at Carolina Beach State Park Visitor Center on some Saturday nights to learn about the night skies. The group will have telescopes set up for viewing planets, stars and lots of other things. Program will begin around sunset and conclude 15 minutes before the park closes. Check the weather before coming as the program will be canceled due poor viewing conditions. Call the park office for more information. (910) 458-8206
Additional Resources
Here's a listing from www.WilmingtonandBeaches.com that has events listed for this weekend including parades, and other fun things to do.
Out And About With Ebersole and Kelley Real Estate Team
Ebersole and Kelley Real Estate Team is part of [Y]OUR community.  We're parents, we go to restaurants and participate in parades.  Tammy is a member of Ebb & Flow Band where they perform in local establishments.  Check out their first gig of 2022 on their Facebook Page.   Carissa, popped on over to the tennis courts at Ashley High School for some much enjoyed social time with her children and friends.  And when Deanna is not busy with her baby daughter, Annabelle, she is teaching Spanish to students at UNCW.  BUSY BUSY BUSY!
Follow us on Facebook to see real time updates about our adventures.  
Are You Ready To Buy Your New Home This Year Or Ready For Inspiration? Follow Us On Facebook Or Google!
When you're ready, give us a call at Ebersole & Kelley Real Estate Team by calling 910-619-2050
Send us an email or simply make an appointment to stop by our office located at 1001 N. Lake Blvd, Carolina Beach, NC 28428.
Buying or Selling?  Fill out this form and we'll be in contact with you !
Save your favorite listings, searches, and receive the latest listing alerts.