Sell Your House Before the Holidays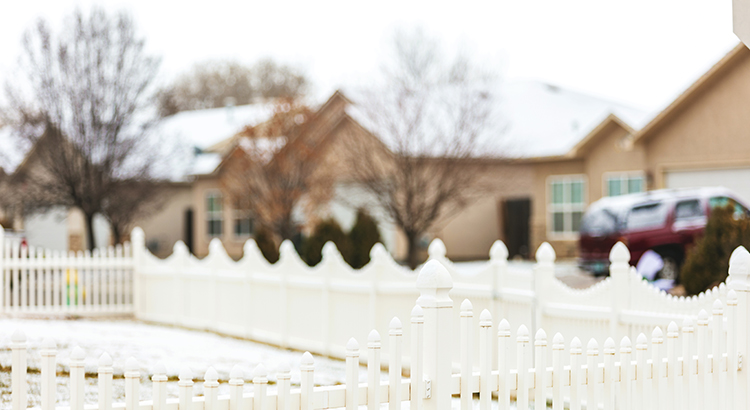 As you look ahead to the winter season, you're likely making plans and thinking about what you want to achieve before the year ends. One of those key decision points could be whether or not you want to move this year. If the location or size of your current home no longer meets your needs, finding a house that better suits your lifestyle may be a top priority for you. But with today's cooling housing market, is it really a good time to sell your house, or should you wait?
If you're ready to make your decision, here are three reasons you may want to consider selling before the holidays.
1. Get One Step Ahead of Other Sellers
Typically, in the residential real estate market, homeowners are less likely to list their houses toward the end of the year. That's because people get busy around the holidays and deprioritize selling their house until the start of the new year when their schedules and social calendars calm down.
Selling now, while other homeowners may hold off until after the holidays, can help your house stand out. Start the process with a real estate professional today so you can get your house on the market and get ahead of your competition.
2. Get in Front of Serious Buyers This Season
Even though housing supply has increased this year as buyer demand has moderated, it's still low overall. That means there aren't enough homes on the market today, especially as the millennial generation reaches their peak homebuying years. As Mark Fleming, Chief Economist at First American, says:
"While not the frenzy of 2021, the largest living generation, the Millennials, will continue to age into their prime home-buying years, creating a demographic tailwind for the housing market."
Serious buyers will still be looking this winter and your house may be exactly what they're searching for. If you work with an agent to list your house now, you'll be able to get in front of the eager buyers who are hoping to make a move before the year ends.
3. Seize a Great Chance To Move Up
Don't forget, today's homeowners have record amounts of equity. According to CoreLogic, the average amount of equity per mortgage holder has climbed to almost $300,000. That's an all-time high. That means the equity you have in your house right now could cover some, if not all, of a down payment on the home of your dreams.
And as you weigh the reasons to sell before winter, don't lose sight of why you're thinking about moving in the first place. Maybe it's time to buy a house that's in a better location for you, has the space you and your loved ones have been craving, or simply gives you that sense of home. A trusted real estate advisor can help you determine how much home equity you have and how you can use it to achieve your goal of making a move.
Bringing You Home.
If you're thinking about selling your house so you can find a home that better suits your needs, don't delay your plans. Let's connect so you can accomplish your goals before winter.  To get started simply fill out the request for a sellers guide here.  We will be in touch as soon as we receive your request!  We are looking forward to Bringing You Home.
Check Out Our Current Listings Here!

 Are You Ready To Buy Your New Home This Year Or Ready For Inspiration? Follow Us On Facebook, YouTube, Instagram Or Google!
When you're ready, give us a call at Ebersole & Kelley Real Estate Team by calling any one of our team!
Tammy Ebersole:  910-619-2050.
Carissa Kelley:  910-352-1745
Deanna Benton:  404.723.7212
Email Tammy or Carissa. or Deanna or simply make an appointment to stop by our office located at 1001 N. Lake Blvd, Carolina Beach, NC 28428.