Explore the Carolina Beach Murals with Ebersole & Kelley Real Estate Team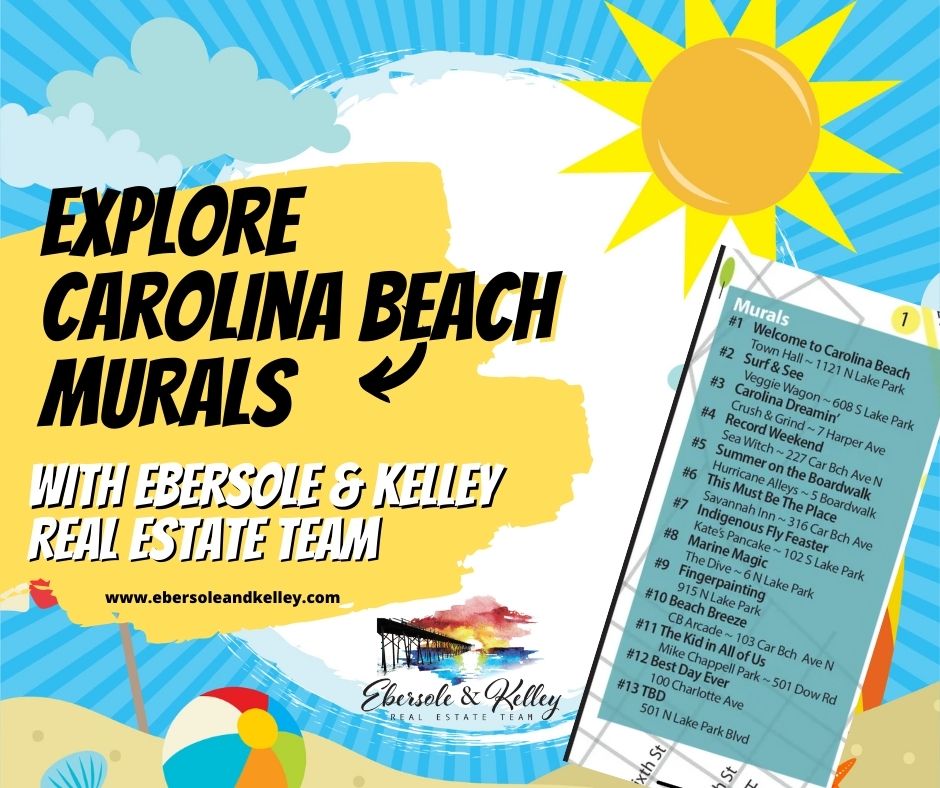 We took a little ride around the island, meeting at the Coldwell Banker Sea Coast Realty office and hopped on Tammy's blue golf cart to take a little tour of the Carolina Beach Murals.
The murals are part of a project organized by Carolina Beach Mural Project, where they are brightening up sides of buildings with gorgeous art, created to show the vibrant history and atmosphere of Pleasure Island.
We went a little out of order on our tour, according to the numbers on the mural locator map, but we did get to visit a few of the murals that day, before the rain that morning.  Carissa and Tammy had a great time grabbing a few shots of the murals and posing for a few photos.
This is the first installment of our little trip around the island!…. stay tuned for the next murals!
Carolina Dreamin':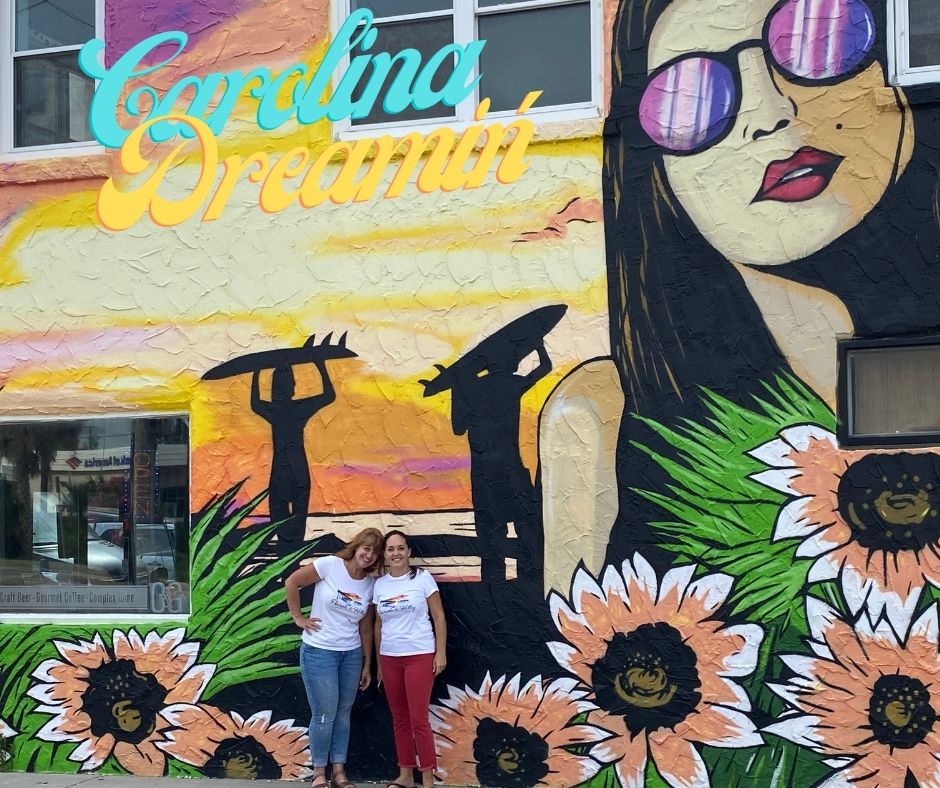 From the CB Mural Project Website:  "The downtown Boardwalk Business District is often the first place visitors stop to encounter Carolina Beach. Classic beach music,  the smell of suntan lotion, surfing gentle waves, the shelter of the sand dunes and waking up to amazing sunrises are experiences both visitors and residents enjoy. The goal for this wall is to celebrate our colorful Carolina Beach vibe. "
Surf and See: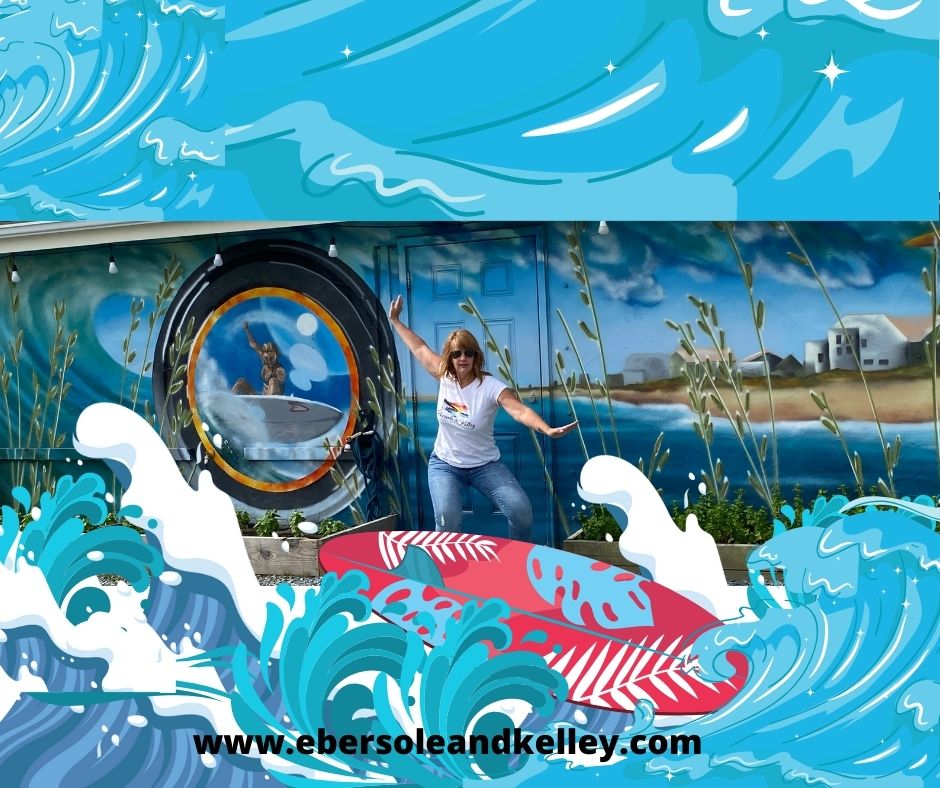 From the CB Mural Project Website:  "The history of this building is colorful, captures a snapshot of Carolina Beach. The building was once a busy bait shop used by locals and tourists. Prior, it was Robbie Johnson's surf shop (he began Surf Carolina Magazine and is a noted wildlife photographer). It is currently the Veggie Wagon Produce and Specialty Shop that services both visitors and locals. "
Record Weekend: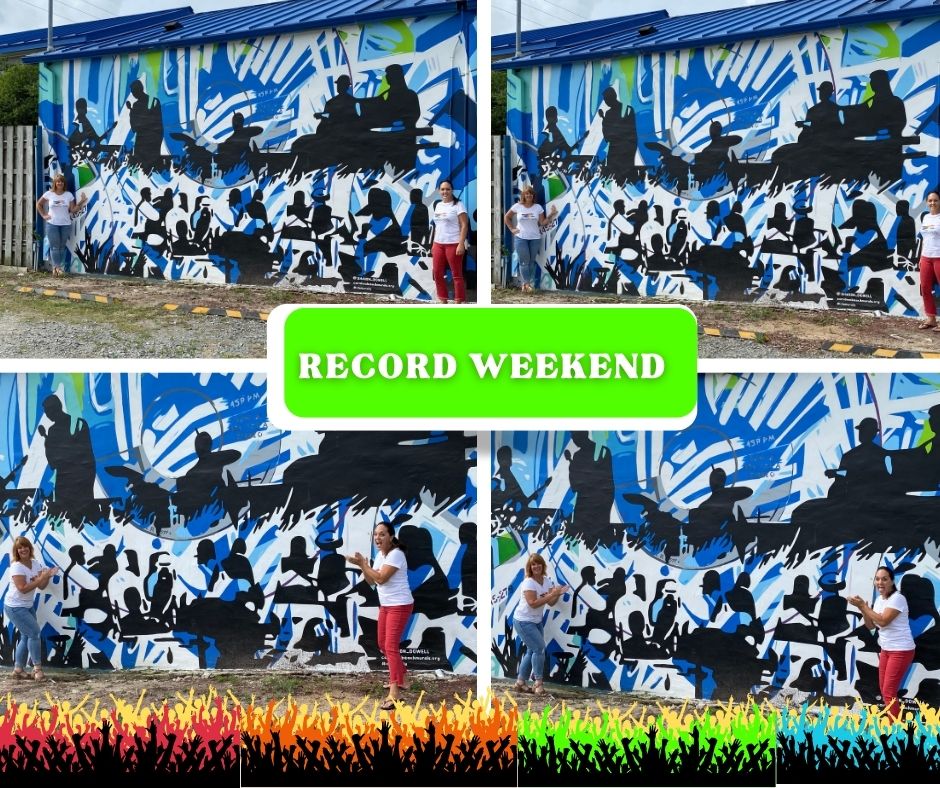 From the CB Mural Project Website: "Carolina Beach has been a destination for live music for decades. This wall will showcase the Beach Music Festival which would have celebrated its 35th anniversary in 2020. The origins of beach music date back to the late 1940s with much of the phenomenon impacting teenagers and college students vacationing on Carolina beaches."
Stay tuned for more coming this week!
Ebersole And Kelley:  Bringing You Home
Ebersole and Kelley Real Estate Team is part of [Y]OUR community.  We're parents, we go to restaurants and participate in parades.  Last month Tammy,  took to the trails for some exercise and fresh sea air.  Carissa, popped on over to the tennis courts at Ashley High School to spend time with her children and friends. Finally in a recent blog post, we featured Deanna Benton.  Deanna speaks Spanish.   Restaurants get shout outs on our Facebook page and we want to know what your favorites are!  Follow us on Facebook to see real time updates about our adventures.  
Are You Ready To Buy Your New Home This Year Or Ready For Inspiration? Follow Us On Facebook, YouTube, Instagram Or Google!
When you're ready, give us a call at Ebersole & Kelley Real Estate Team by calling 910-619-2050
Email Tammy or Carissa. or Deanna or simply make an appointment to stop by our office located at 1001 N. Lake Blvd, Carolina Beach, NC 28428.