Duck, Duck, Jeep…Duck & Wave!
In a tradition with varying roots, Jeep owners have been "ducking "one another for a number of years.  The bright rubber duckies, in many colors but in the obvious color yellow – are meant to put a smile on fellow Jeep owners' faces.  Tammy Ebersole is a Jeep owner and enthusiast, who has been "Ducked" many times, she said.  
"It's a really fun way to interact with other Jeep owners," she said.  "Plus, it just makes you happy when you see the little ducky on your Jeep."  
Tammy and Carissa Kelley, created bright hang tags to attach to their little duckies, and spent a few hours spreading the ducky Jeep love on the island, in Monkey Junction, & other places around Wilmington.
The "Jeep wave," much like the ones you see Harley Davidson owners give as they pass one another, is an acknowledgement Jeep owners often do as well.
If you received a ducky from the team, where were you?  Tell us your ducky story.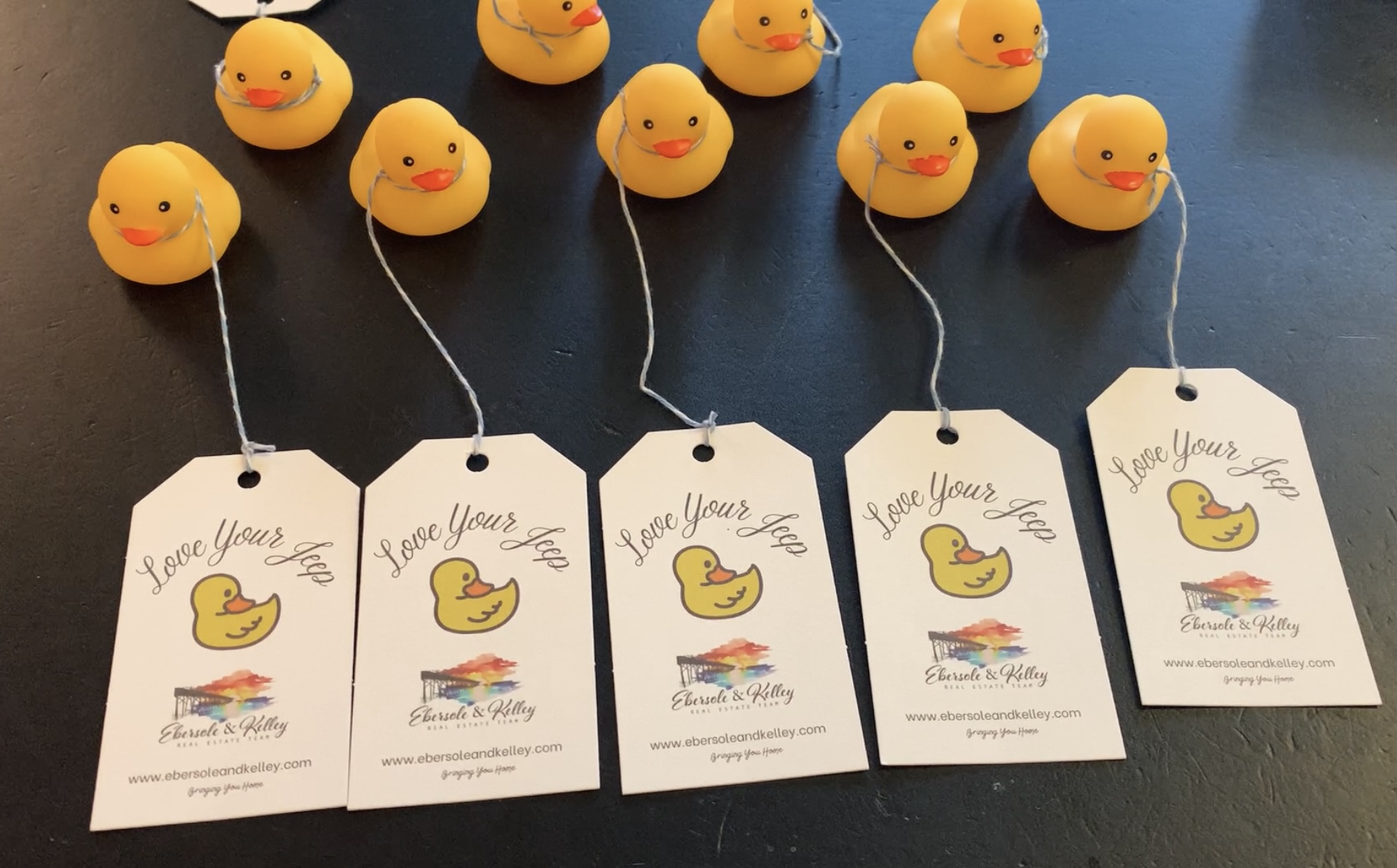 Out & About with Ebersole & Kelley Real Estate Team
And as always, the Ebersole & Kelley Team is here to help you or your friends & family to achieve your real estate dreams!  Call us anytime!  910-619-2050  We're always here with you after the sale.  Follow us on social to see more Out & About With Ebersole & Kelley.